Gabrielle Rogers is a Voice Coach based in Australia.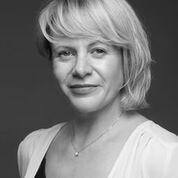 Gabrielle Rogers first started working in the film, television and theatre industries in the 1980s.
Commissioned to create the NIDA Accents and Dialects database for the Rodney Seaborn Library, Gabrielle taught for ten years in the major acting academies in Australia before launching her freelance career as a voice and dialect coach for professional productions.
Since then Gabrielle has been working solely as a voice and dialect coach to become one of Australia's most sought after artists for voice, accent and dialect acquisition.
Gabrielle shares her time between Australia and the UK where she is assistant to Andrew Jack, whose biography she is writing. Gabrielle assisted Andrew on his work on Thor: Ragnarok and The Avengers: Infinity War.
Most recently Gabrielle was the key dialect coach for the upcoming feature film The Nightingale starring Sam Claflin, Aisling Franciosi and Baykali Ganambarr. You can view her full filmography on IMDB.
For professional productions, please contact Candice Thom at RGM Artists:

For private tuition enquiries, please contact Gabrielle directly at the following address: