Gabrielle Rogers is a Voice, Accent and Dialect Coach.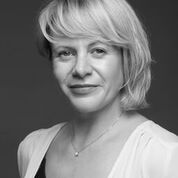 Gabrielle Rogers first started working in the film, television and theatre industries as an actor in the 1980s.
Having trained at the National Theatre, and then graduating from the University of Sydney, ACA and NIDA, Gabrielle moved on to become Australia's most sought after voice and dialect teacher.
Commissioned to create the NIDA Accents and Dialects database for the Rodney Seaborn Library, Gabrielle taught at the major acting academies in Australia for ten years.
Now Gabrielle works internationally as a voice coach, acting coach and dialect coach. Using discreet in-ear prompting technology or more traditional cast support methods to help actors and directors reach their mutual performance goals, Gabrielle enjoys working behind the scenes, sharing her time between Australia, UK and USA.
Gabrielle is married to Andrew Jack whose biography she has written and with whom she also works.
You can view her full filmography on IMDB.
For enquiries, please contact Gabrielle directly at the following address: